Annick & Rock's wedding at Jellyfish restaurant

Rock and Annick went to the same elementary school, but never really spoke to each other; they didn't have the same friends or interests. A couple of years later, they attend to the same party, but both were already involved in a relationship. Rock couldn't get over the fact that Annick was really his type, but didn't do anything about it at that time. Years past, and both were literally drag to the same party again, the difference; they were both single. They got introduced and never separated since then. Thirteen years later, still together, got married and their love for each other have been growing ever since.

About their wedding at Jellyfish, they left some thoughts:

*"Planning a wedding can be stressful, but when you have the best team on board it makes all the difference!"

*"Having faith in your dream team makes the planning easier."

*"Enjoy all the moments, take time to sit back and relax on your wedding day, it passes by sooooo fast!"

*"Don't expect everything to be perfect, just enjoy the moment".

*"The Crazy hour show is worth every penny! After dinner, everyone was full from the delicious plates, the show really helped to kick start the party!"

Rock and Annick love to spend time with family and friends. They are both really outgoing and always up for another adventure. Their dream; win the jackpot so then can travel the world and help the ones in need along the way. Now that the wedding is over, they want to concentrate on their future career goals and looking forward to see what life brings them.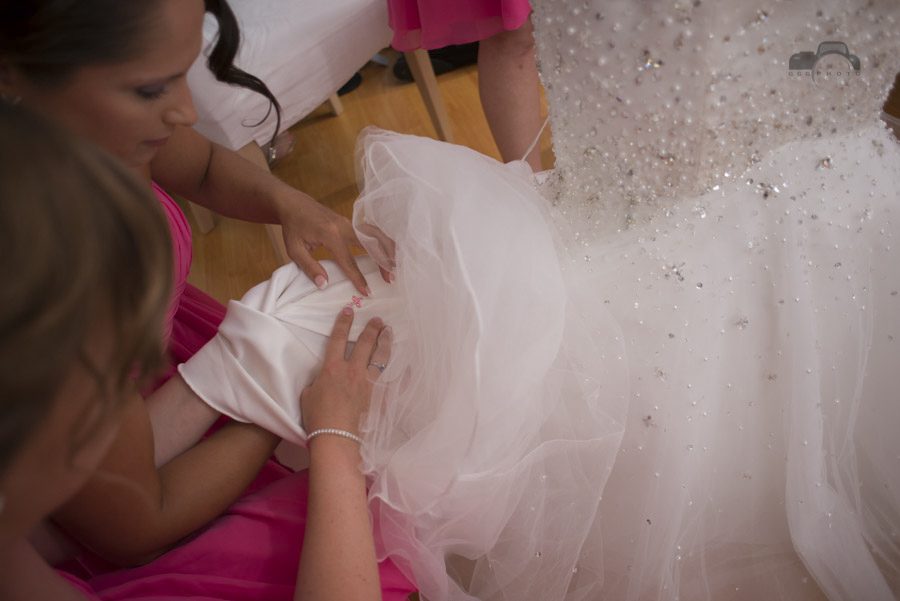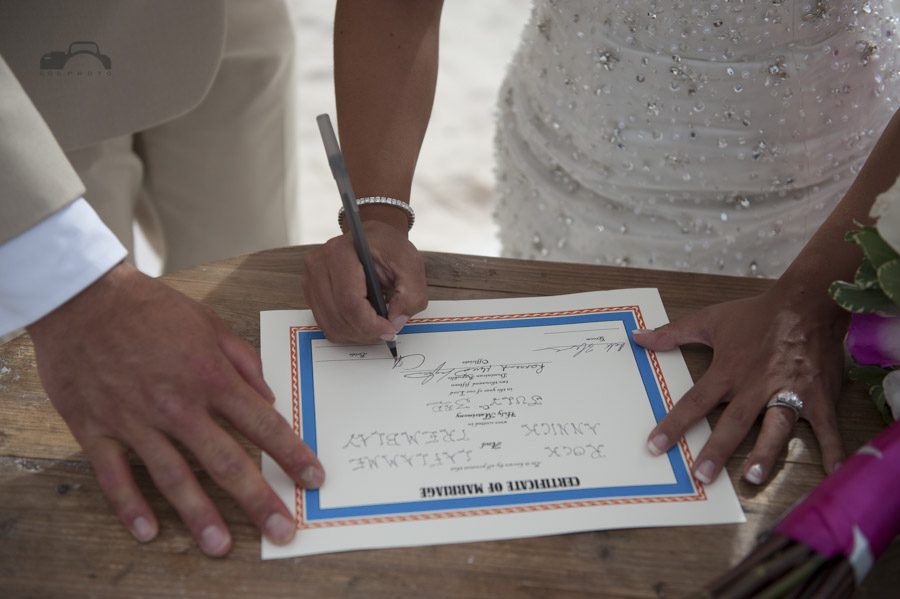 About GGG staff: "We found GGG photography trough Google, communicated with them via e-mails and received quick responses with useful information. GGG photography team guide them throughout the way and helped us create the weeding of our dream. The photographers were able to capture unique moments and present to us the pictures in a few days following our wedding before their departure from Republic Dominican" – Annick & Rock 
 Rings: Peoples jewellers – Wedding dress, veil and bridesmaids dresses: Priceless Bridal's (Sudbury, Ontario) – Shoes: La vie en rose – Bridesmaids shoes: Ardene  – Bride and bridesmaids bracelets: Things remembered (Sudbury, Ontario) – Bride and bridesmaids earrings: Claire's – Groom and groomsmen suits: Moore's – Groom's shoes: Town shoes – Bride and bridesmaid's hair: done by a family hairdresser; Kassandra Blais (work's at Beauty supply in Sudbury, Ontario –Bride and bridesmaid's makeup: done by Magda Riccardi Make up Artist- Wedding venue, wedding planners, cake, flowers, decorations: Jellyfish restaurant – MC: Jehison Cabrera – Crazu hour show: Agua Azul – Officiate: Mark Lykins