Catherine & Danny – Grand Palladium Resort Punta Cana

What can we say about this awesome couple? they are absolutely great people, it was a pleasure working with them.  When we ask them about their story they wrote back to us saying this:

"…We met almost 15 years ago, thanks to a family member who organised a blind date! We were engaged for 10 years, not exactly sure what kind of wedding we wanted. Along the way, we built our home with lots of love and care. Two dog, three cats and one baby later, we decided it was finally time to tie the knot!
Our wedding was exactly what we hoped for, with friends, family and lots of laughter . And we have the best souvenirs ever thanks to our photographers! They gave us more tips on how to make this day perfect than our wedding coordinator ever did… Thanks to them, we felt we could relax and enjoy our day. Special thanks to GGGPHOTO staff!…"

And we thank you back! Best wishes guys!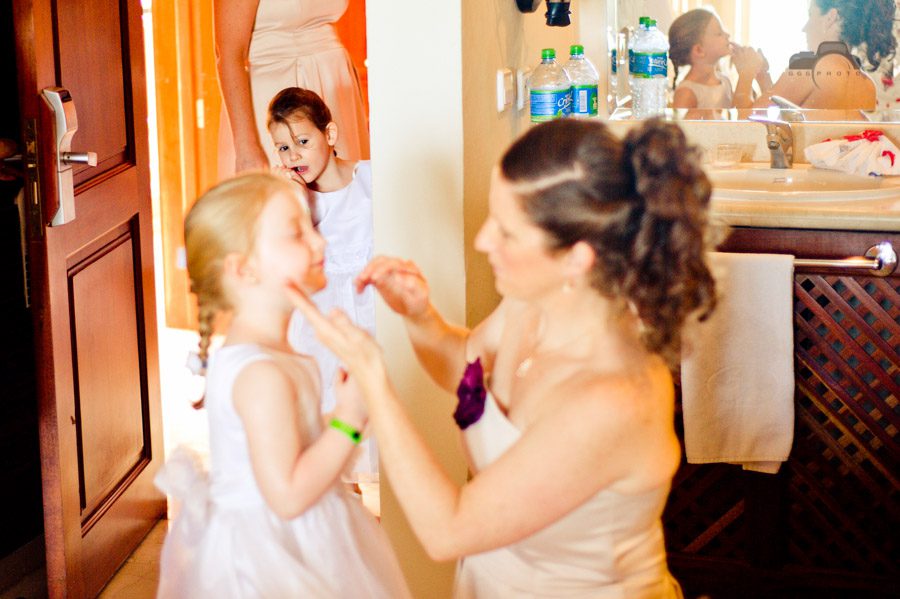 Bride's dress & Jewelry: Maison Victoria  – Bride's shoes: Supadance –  Bridesmaids dresses: Sears Canada –Groom's outfit : International clothiers – Caricature: www.dianelaflamme.com Ceremony & Reception: Gran Palladium Punta Cana Resort & Spa