Chelsea & Jason – Dreams Palm Beach 

Jason and Chelsea met when they were 16 years old at Plano West Senior High School and became quick friends. After going their separate ways….the world of social media reconnected the two of them in 2008 (guys, this was back when MySpace was "cool").

They went on a lunch date on October 17, 2008 and were both secretly swooning. Chelsea introduced Jason to her son Jacob a few months later. She was completely taken back by the bond (which has continued to grow) that the two of them shared. After 5 1/2 years of working on themselves individually and as a couple, building a home together and traveling, the two decided it was time to make things official and "put a ring on it". 16 years of knowing one another and 7 years of being that pillar in each others life – their marriage was signed, sealed and delivered on the beautiful Dreams Palm Beach Resort in the Dominican Republic.

The birth of #PuntaCarter took place with family and friends there to celebrate! This family of three can not wait to continue the journey of life together.And we thank you back! Best wishes guys!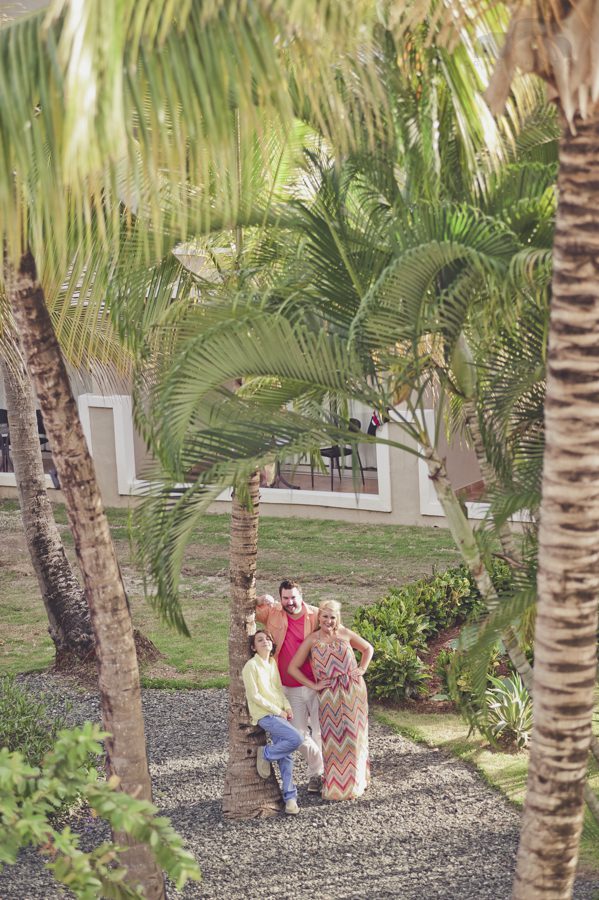 About GGG staff: "I'm very much a "photoholic" so hiring the perfect photographer for my wedding was a huge priority. I love the unique look of photo journalism and capturing love from outside of the box thinking. GGGPhoto did just that! From the moment I first made contact with Mili, through planning with Georges, and the day full of smiles, tears, laughter and celebration with Christian and Georges there to capture it all….they were absolutely and utterly FANTASTIC! They went above and beyond the call of duty and ended up giving us the precious gift of memories through photos, to last a lifetime. I want to thank GGGPhoto and their entire staff for helping me make my dream (that I've been planning since I was a little girl) come true!"  Chelsea & Jason 
Bride's dress: Watters Olina – Rings: Simon G / Tungston wedding band – Make up & Hairstyle: Melissa Kichura with HairbyMel – Groom's outfit : Calvin Klein– Ceremony & Reception: Dreams Palm Beach – Cake topper: Etsy  – Florist: Amparo with Fleurs & Events – Videography : VPC