Kassie & Jason's wedding at Dreams Palm Beach 

Jason and Kassie first met on March 12, 2009 after she showed up late to her first year university Biology class. Her regular seat had been taken, forcing her to find the next available seat, which happened to be next to Jason. She proceeded to open her laptop and work on a Shakespeare Hamlet paper due the following day. Jason made a comment that she was not focusing on the biology lecture. She informed him that she was going to the Great Big Sea concert that night and needed to finish the paper as soon as possible, which led to the discussion that they both loved country music and he also happened to have tickets to an upcoming Johnny Reid concert. They later learned they were in 3 of the same classes and she ended up going to the Johnny Reid concert with him.

After they both graduated with their undergraduate degrees in May 2012 Jason went off to Royal Canadian Mounted Police (RCMP) depot for training and was then posted to Fort McMurray in Northern Alberta. Kassie stayed living on the opposite side of the country for the following 2 years to complete her Masters Degree in Occupational Therapy. They visited each other at every chance they could over those two years and on one of Jason's visits  they got engaged!

The proposal: They got engaged on Sunday August 25th, 2013. They started off the beautiful sunny day by tidal bore rafting and mud sliding on the Shubenacadie River in Nova Scotia, Canada. Afterwards they went out for supper at Baton Rouge restaurant in downtown Halifax then followed it by a walk on the beach. They came to a spot where Jason had arranged to have candles placed in the sane spelling out "MARRY ME?", where he then got down on one knee and proposed. She said YES!

They bought their first home together in Fort McMurray, Alberta just before their wedding and moved in two weeks after they got married. We can't wait to enlarge our beautiful wedding photos to display in our new house.
About GGG staff: "We are absolutely in love with every photo we received from GGG Photography and highly recommend them to anyone! They were fun and fabulous to work with and communication with them was excellent. We were amazed that they managed to capture every special moment perfectly and family and friends are in love with how well they turned out. Thanks for making the memories of our day so perfect GGG!!!"– Jason &Kassie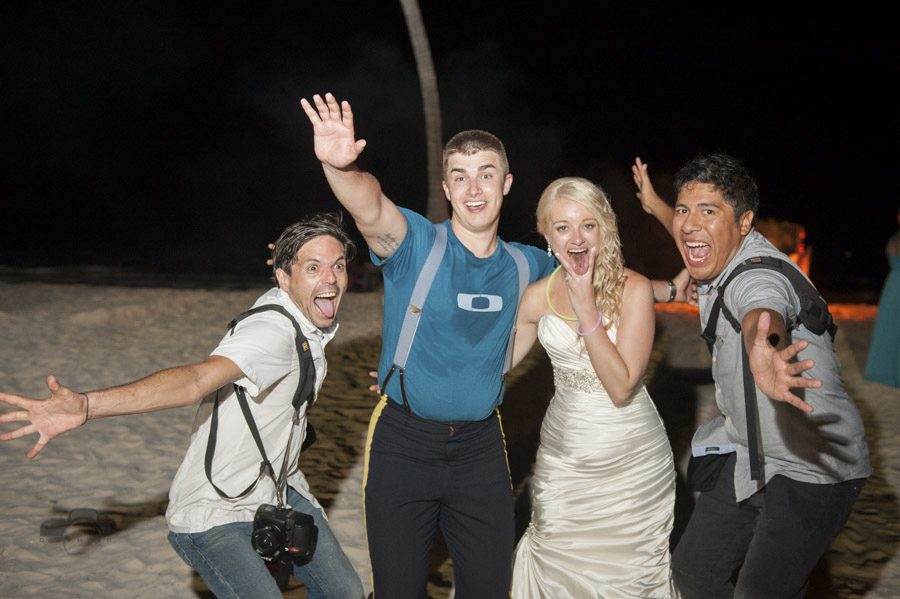 Bride's dress: Maggie Sottero Adorae – Bridemaids's dresses: Davids Bridal Rings: Peoples Jewellers  Make up & Hairstyle: Dreams Palm Beach– Groomsmen clothes: Moores– Ceremony & Reception: Dreams Palm Beach – Cake topper & Garter: Etsy