Melanie & Kris – Wedding at Dreams Palm Beach

Melanie and Kris originally met each other in high school. 15 years later they reconnected on Facebook. She was living in Texas at the time and he was in Michigan. But, her job (she is a flight attendant) brought her to Michigan every week 😉

Next thing she realises: "I can come to Michigan 2 or 3 days before I had to, and staying 2 or 3 days later to spend time with him" So, she eventually moved to Michigan and Love won!!

When we contacted Melanie for first time through Facebook, we chatted like if we met long time ago. She talked to us about a special session for her. She wanted a boudoir session. Lady's stuff. So we talked about all the details, make up (Thank you Magda Riccardi, it was a pleasure work together), style, poses, etc. We were both very excited, and then it was countdown… and the big day came… Kris and Melanie were very nice at the first meeting and we could see their truly love one another. So you know… easy job for us…

For their big day, the forecast was stormy and rainy…but our advice for them was IS ALL ABOUT THE ATTITUDE… and when you see the pics below, you know what are we talking about…They had the Mexican ceremony with cojines, arras, and lasso. Wine box love letter ceremony. Everything was very emotional…Melanie never lost her smile

Congratulations guys… you were awesome!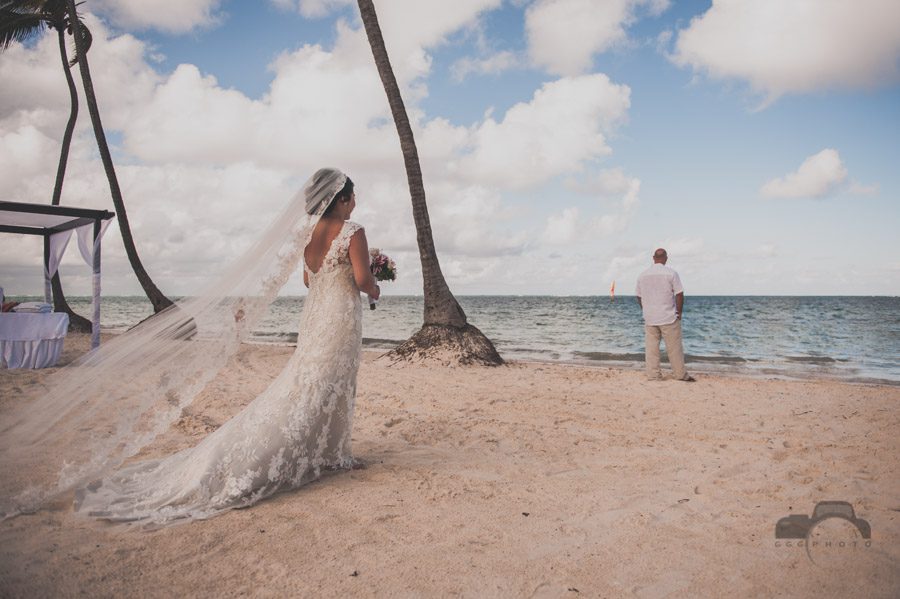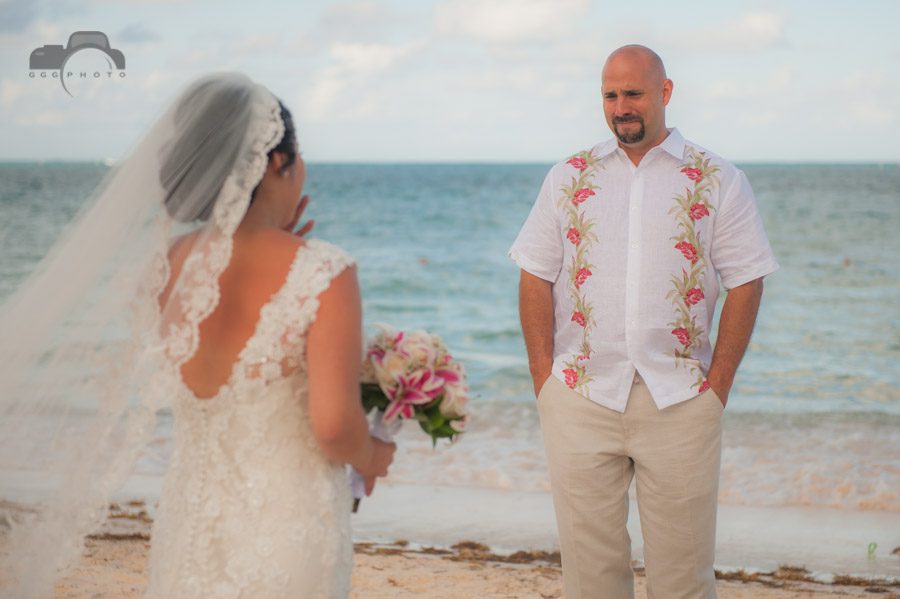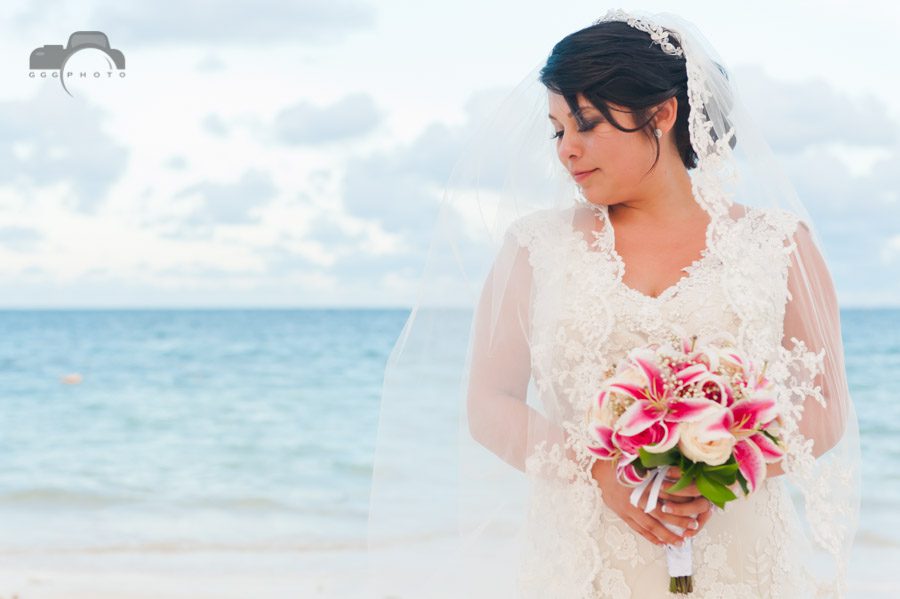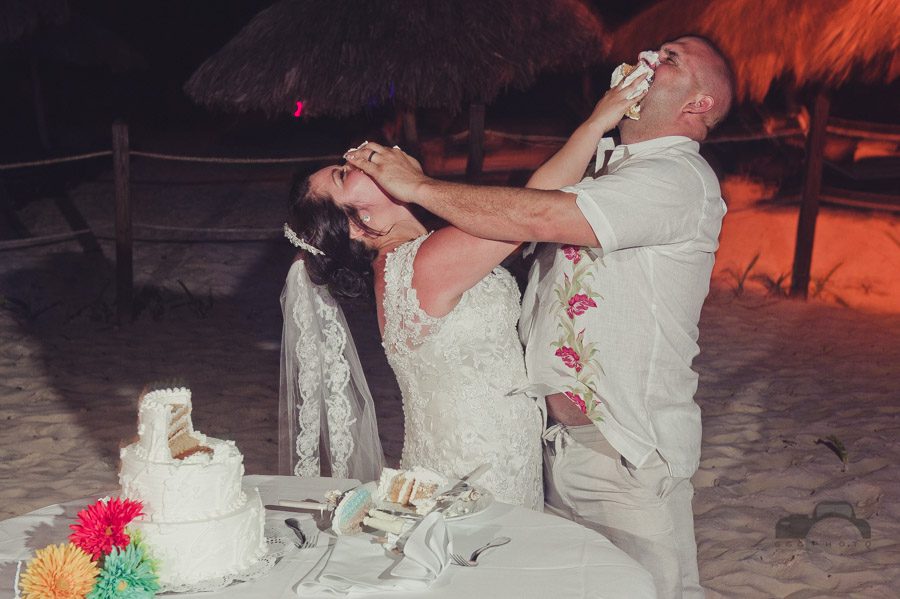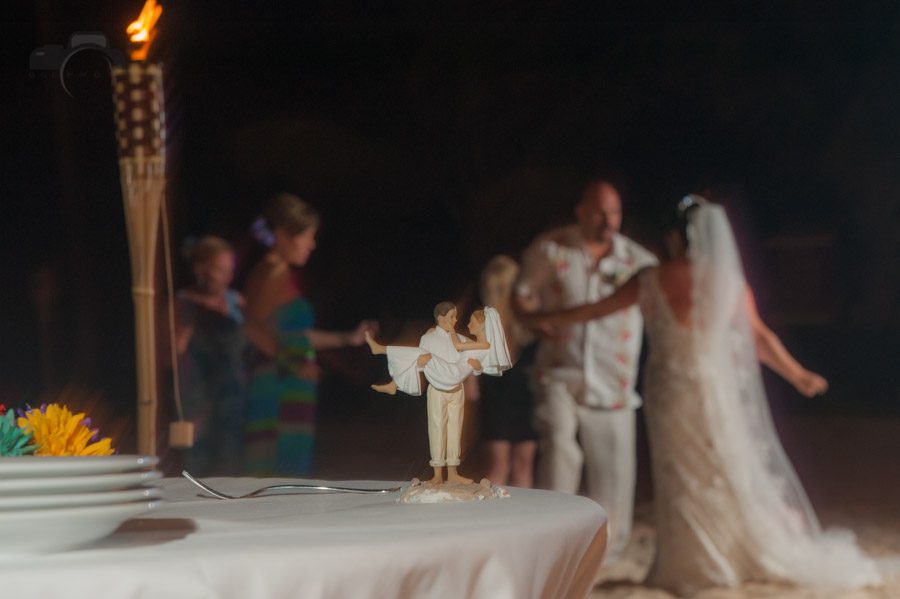 About GGG staff: "Could not be happier! Amazing work! Thanks a lot for everything! We love you guys!!! – Melanie & Kris

 Bride's dress: Dior Bridal – Make up & Hair style: Dreams Palm Beach Spa – Ceremony & Reception: Dreams Palm Beach Resort   – Wedding Planners: Chantal –  Minister: Marcos Parucker