Mireille and Karl – Wedding at Sirenis Tropical Suites Punta Cana

Mireille and Karl met in 2000, fifteen years ago, at the National bar in St-Zacharie, Canada. One year later, they were buying their house and the family started to grow up with their three children Jack, Mirka and Brittany. So they decided first to have their kids and then plan their wedding. Karl asked Mireille to get married on May 20th, 2013.  And fifteen months later they did, at this beautiful paradise. Sirenis Tropical Suites in Punta Cana – Dominican Republic was the perfect venue for this lovely union.Friends and family came from Canada to share all together a wonderful time away from the cold.

Karl, Mireille and their kids had a special sand ceremony and exchanged their vows with teary eyes. Later, they enjoyed a delicious dinner at Cinnecita, the Italian restaurant of the resort. Dances and speeches were done before it was party time; the kids were the ones that had a great night on the dance floor.

The newlyweds planned to stay here for one more week after their big day, so we let them take a breath before doing their TTD sunrise session. So, almost one week later, we spent a fun time doing this session: Despite the presence of large amounts of algae, we made possible a cute, romantic and funny picture session.

"It was one of the most beautiful days of my life. Surrounded by our lovely friends and family, I could not have had it any better!!!" said Mireille, before leaving.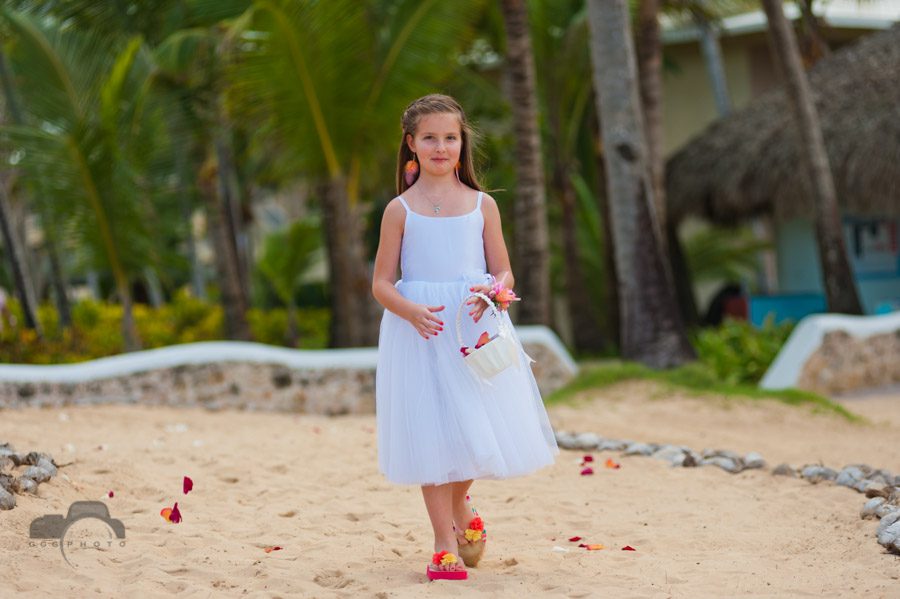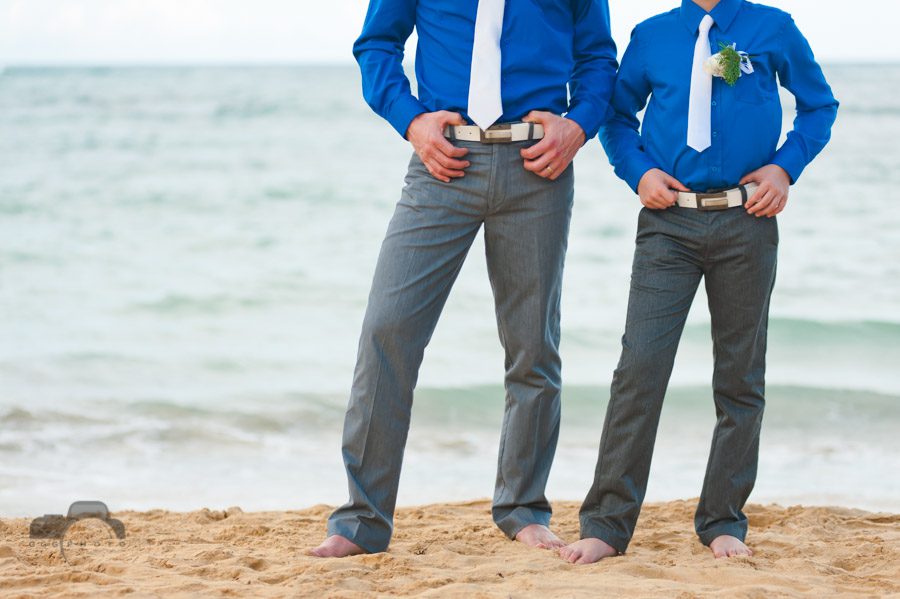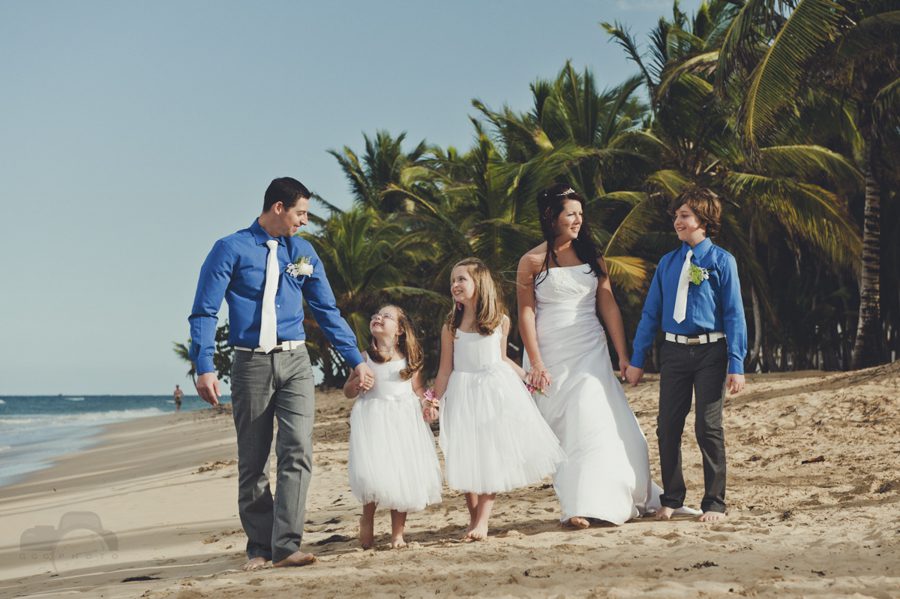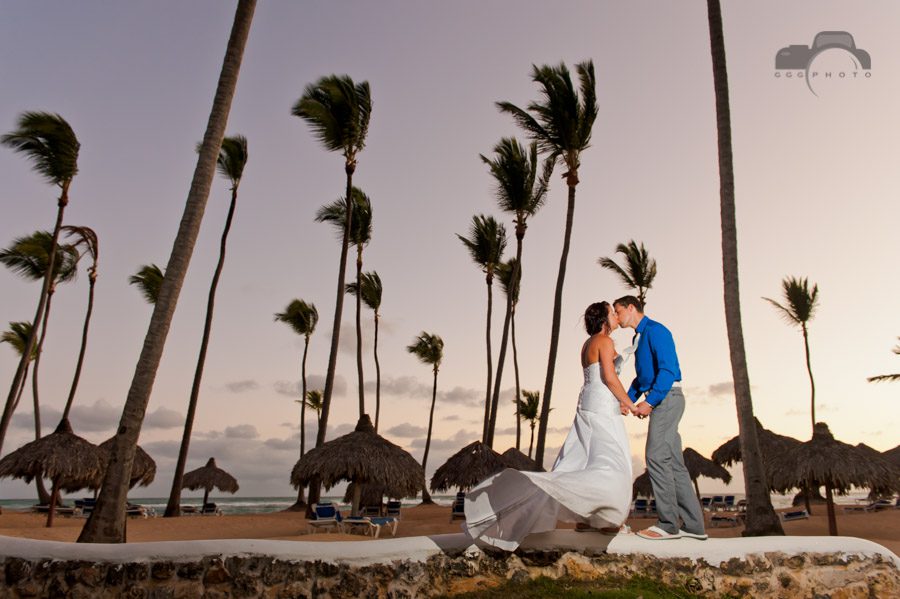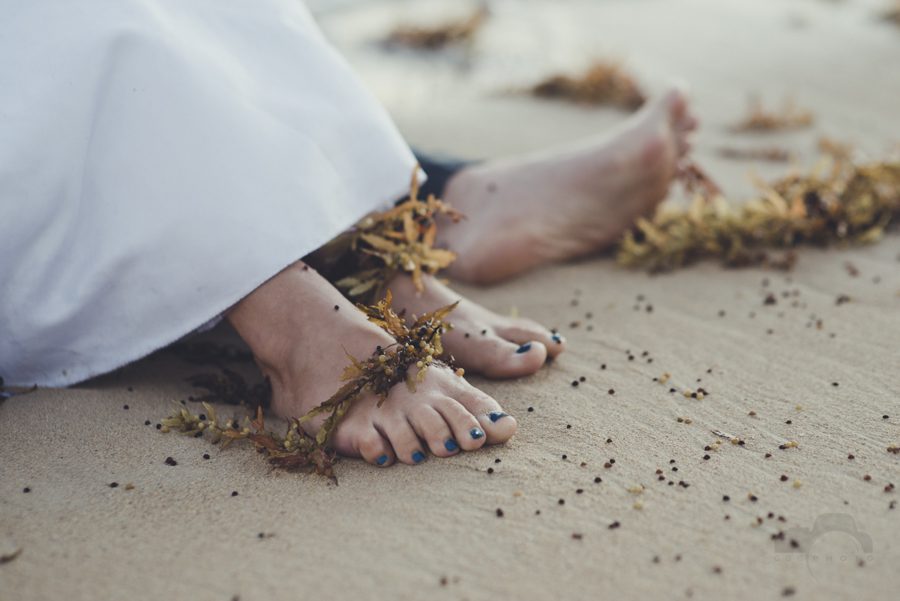 About GGG staff: "It was so easy to contact them! We spent a lovely time together! Thanks so much! You did an excellent job for a good price! No regrets at all! – Mireille & Karl 

 Bride's dress: Le Bouton Rose de la mariee – Make up & Hair style: Sirenis Punta Cana Spa – Jewelry: Bizou –Ceremony & Reception: Sirenis Punta Cana Resort & Casino   – Wedding Planner: Soriviany –